Der Artikel wurde erfolgreich hinzugefügt.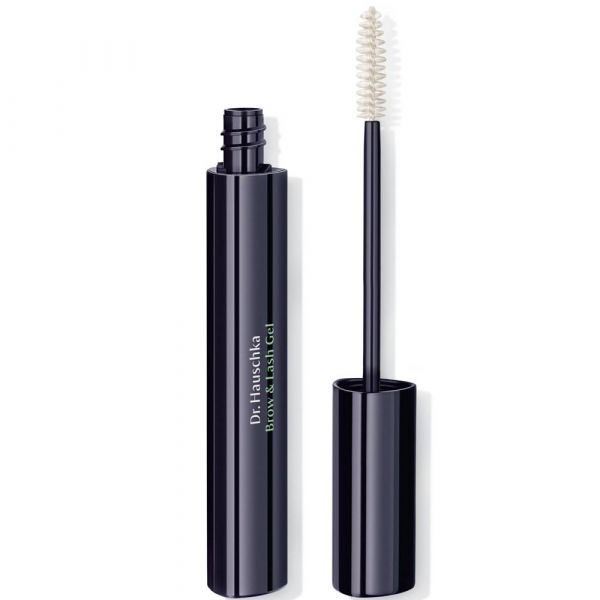 Inhalt:
6 Milliliter (258,33 € * / 100 Milliliter)
inkl. MwSt. zzgl. Versandkosten
Auf Lager, Lieferzeit 1-2 Werktage 2 Artikel, Auf Lager, Lieferzeit 1-2 Werktage

-2 Artikel müssen nachbestellt werden. Lieferzeit ca. 5 Werktage
Geplante Lieferung Freitag, 29.01.2021
Achtung:
3% ab 40 EURO | 5% ab 60 EURO | 8% ab 100 EURO
8% Rabatt ab 100,00€
Bis zu 8% Rabatt auf Ihren Einkauf
| | |
| --- | --- |
| ab 40 EURO | 3% Rabatt |
| ab 60 EURO | 5% Rabatt |
| ab 100 EURO | 8% Rabatt |
Die Umsatzrabatte gelten nicht auf reduzierte Produkte, Staffelpreise, Abo Artikel und in Verbindung mit einem eingelösten Gutschein!
Artikel-Nr.:

HA-429000561

EAN:

4020829043763

Versandgewicht:

0,01 kg

Formenschön: Das natürlich-transparente Gel formt und fixiert Wimpern und Augenbrauen, für eine intensivere Mascara-Wirkung. Die Rezeptur mit Heilpflanzenauszügen, insbesondere aus Neemblättern und Augentrost, pflegt Wimpern und Augenbrauen.
Anwendung
Pur, als Mascara-Grundlage oder Brauendefinition sparsam auf Wimpern und/oder Augenbrauen auftragen und diese nach Wunsch definieren.
Inhaltsstoffe
Wasser, Alkohol, Sorbit, pflanzliches Glycerin, Meeresalgenauszug, Auszüge aus Neemblättern und Schwarztee, Hektorit, Auszug aus Augentrost, Ätherische Öle, Seidenpulver, Xanthan.
INCI
Water (Aqua), Alcohol, Sorbitol, Glycerin, Chondrus Crispus Extract, Melia Azadirachta Leaf Extract, Camellia Sinensis Leaf Extract, Hectorite, Euphrasia Officinalis Extract, Fragrance (Parfum)*, Limonene*, Citronellol*, Coumarin*, Geraniol*, Linalool*, Citral*, Silk (Serica) Powder, Xanthan Gum. *from natural essential oils
Weiterführende Links zu "Dr. Hauschka Brow and Lash Gel 00 translucent"
Weitere Artikel von Dr. Hauschka
Bewertungen lesen, schreiben und diskutieren...
mehr
Kundenbewertungen für "Dr. Hauschka Brow and Lash Gel 00 translucent"
Bewertung schreiben
Bewertungen werden nach Überprüfung freigeschaltet.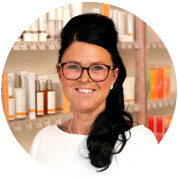 "Das sind meine
absoluten Lieblings-produkte in unserem Sortiment ..."

Annett
BioNaturel-Expertin