Der Artikel wurde erfolgreich hinzugefügt.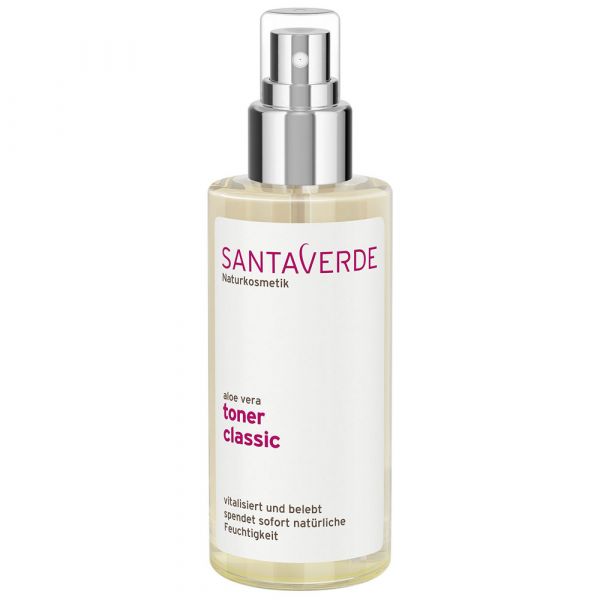 inkl. MwSt. zzgl. Versandkosten
Auf Lager, Lieferzeit 1-2 Werktage 1 Artikel, Auf Lager, Lieferzeit 1-2 Werktage

-1 Artikel müssen nachbestellt werden. Lieferzeit ca. 2 Werktage
Geplante Lieferung
morgen, 26.01.2021
Bestellen Sie innerhalb von
7 Stunden und 34 Minuten
dieses und andere Produkte.
Achtung:
3% ab 40 EURO | 5% ab 60 EURO | 8% ab 100 EURO
8% Rabatt ab 100,00€
Bis zu 8% Rabatt auf Ihren Einkauf
| | |
| --- | --- |
| ab 40 EURO | 3% Rabatt |
| ab 60 EURO | 5% Rabatt |
| ab 100 EURO | 8% Rabatt |
Die Umsatzrabatte gelten nicht auf reduzierte Produkte, Staffelpreise, Abo Artikel und in Verbindung mit einem eingelösten Gutschein!
Artikel-Nr.:

21001

EAN:

4005529210011

Versandgewicht:

0,248 kg
Das Geheimnis der Santaverde Kosmetik ist purer, einzigartig wirkstoffreicher Aloe Vera Saft aus dem eigenen, kontrolliert biologischen Anbau in Andalusien. Santaverde setzt den reinen Saft anstelle der üblichen Hauptkomponente Wasser in ihren Rezepturen ein, ergänzt um wertvolle Pflanzenöle und -extrakte. So wird eine einzigartige Wirkung für die Gesundheit und Schönheit Ihrer Haut erschaffen. Der feine, feuchtigkeitsspendende Toner aus reinem Aloe Vera Saft und belebendem Nardenhydrolat stärkt die Spannkraft und Festigkeit Ihrer Haut, vitalisiert und verfeinert Ihr Hautbild. Aloe Vera wirkt klärend und erfrischend, Nardenwurzel regt sanft den Zellstoffwechsel an. Ihre Haut erscheint belebt, erfrischt und geklärt. Geeignet für normale und fettige Haut.
Anwendung
Auf die gereinigte Haut von Gesicht, Hals und Dekolleté sprühen. Anschließend Serum, Creme oder Öl in die noch tonerfeuchte Haut einmassieren.
INCI
Aloe Barbadensis Leaf Juice*, Nardostachys Jatamansi Rhizome/Root Extract*, Alcohol*, Salix Nigra Bark Extract, Levulinic Acid, Sodium Levulinate, Glycerin, Silver Sulfate. *Certified organic NATRUE certified organic skin care, free from synthetic fragrances, colourings and preservatives and 100 % vegan.
Inhaltsstoffe
Aloe Vera Saft*, Nardenhydrolat*, Weingeist*, Weidenrindenextrakt, pflanzl. Levulinsäure, pflanzl. Natriumlevulinat, pflanzl. Glycerin, Silbersulfat. *Aus kontrolliert biologischem Anbau NATRUE-zertifizierte Naturkosmetik, frei von synthetischen Duft-, Farb- und Konservierungsstoffen, tierleidfrei und vegan.
| | |
| --- | --- |
| Vegan: | Vegan |
| Zertifizierung.: | NaTrue |
| Vegetarisch: | Vegetarisch |
| Hauttyp: | Mischhaut, Unreine Haut, Normale Haut |
Weiterführende Links zu "Santaverde toner classic"
Weitere Artikel von Santaverde
Bewertungen lesen, schreiben und diskutieren...
mehr
Kundenbewertungen für "Santaverde toner classic"
Bewertung schreiben
Bewertungen werden nach Überprüfung freigeschaltet.