Der Artikel wurde erfolgreich hinzugefügt.
We Love The Planet Natürliche Deo Creme Mighty Mint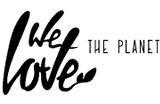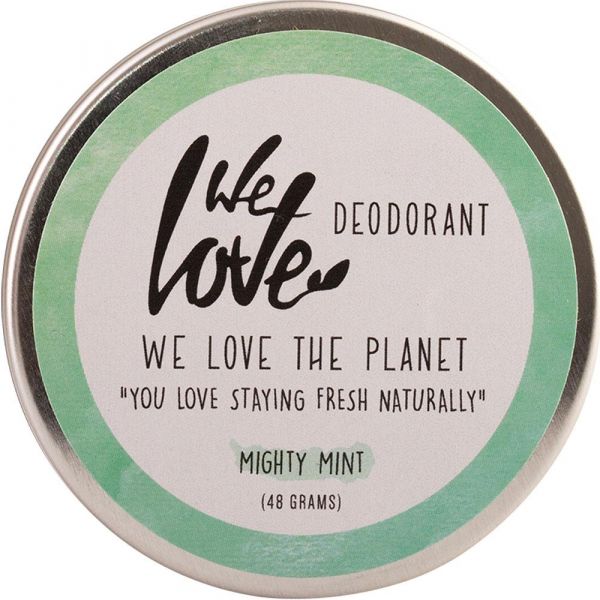 Inhalt:
48 Gramm (24,90 € * / 100 Gramm)
inkl. MwSt. zzgl. Versandkosten
Auf Lager, Lieferzeit 1-2 Werktage 2 Artikel, Auf Lager, Lieferzeit 1-2 Werktage

-2 Artikel müssen nachbestellt werden. Lieferzeit ca. 2 Werktage
Geplante Lieferung Donnerstag, 28.01.2021
Achtung:
3% ab 40 EURO | 5% ab 60 EURO | 8% ab 100 EURO
8% Rabatt ab 100,00€
Bis zu 8% Rabatt auf Ihren Einkauf
| | |
| --- | --- |
| ab 40 EURO | 3% Rabatt |
| ab 60 EURO | 5% Rabatt |
| ab 100 EURO | 8% Rabatt |
Die Umsatzrabatte gelten nicht auf reduzierte Produkte, Staffelpreise, Abo Artikel und in Verbindung mit einem eingelösten Gutschein!
Artikel-Nr.:

ND-4003

EAN:

8719326006314

Versandgewicht:

0,07 kg
We Love Deodorant. Vorausgesetzt 100% natürlich! Unser Deodorant in Cremeform enthält keine synthetischen und verschmutzenden Inhaltsstoffe, die schlecht für deine Haut und unseren Planeten sind. Die natürlichen Inhaltsstoffe unserer Deodorants wirken beruhigend und feuchtigkeitsspendend. Die weiche Creme wird schnell durch die Haut aufgenommen und verstopft keine Poren. Sie hilft dir auf natürliche Weise frisch zu bleiben!
Die Wirkung
Jedes unserer Deodorants hat als Basis eine Kombination aus Bienenwachs, Kokosöl und Maisstärkepulver. Dadurch ist das Deodorant leicht zu verteilen und macht deine Haut samtweich. Die desodorierende Wirkung wird durch Natron hervorgerufen, das Gerüche auf natürlich Weise neutralisiert. Jedes Deodorant hat seinen eigenen Duft, indem verschiedene natürliche Inhaltsstoffe hinzugefügt werden.
Mighty Mint – Natürliches Deodorant
Das Mighty Mint Deodorant hat einen belebenden Duft von Minze und duftendem Rosmarin.
Inhaltsstoffe
Kokosöl, Natriumhydrogencarbonat, Maisstärke, Bienenwachs, Caprylic/Capric Triglyceride, Olivenöl, Feldminzöl, Rosmarinöl, Limonen, Johanneskraut, biologisches Linalool, Bestandteile von ätherischen Ölen
Weiterführende Links zu "We Love The Planet Natürliche Deo Creme Mighty Mint"
Weitere Artikel von We Love The Planet
Bewertungen lesen, schreiben und diskutieren...
mehr
Kundenbewertungen für "We Love The Planet Natürliche Deo Creme Mighty Mint"
Von:
TanteTati
Am:
01.08.2017
Riecht super frisch
Ich mag den Duft nach Minze total. Beim Auftragen tritt sogar ein kühlender Frischeeffekt ein. Die Wirkung ist auch sehr gut. Es verhindert zwar nicht zu 100% das Schwitzen, aber man riecht nicht mehr. Ein natürliches Deo sollte meiner Meinung nach auch keine antitranspirante Wirkung haben.
Bewertung schreiben
Bewertungen werden nach Überprüfung freigeschaltet.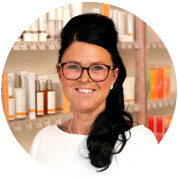 "Das sind meine
absoluten Lieblings-produkte in unserem Sortiment ..."

Annett
BioNaturel-Expertin