Der Artikel wurde erfolgreich hinzugefügt.
Neobio Sensitiv Shampoo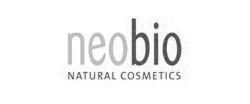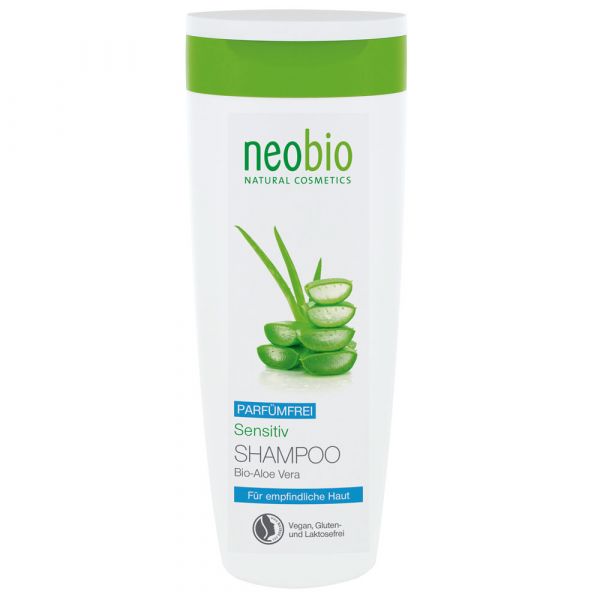 Inhalt:
250 Milliliter (11,60 € * / 1Liter)
inkl. MwSt. zzgl. Versandkosten
Auf Lager, Lieferzeit 1-2 Werktage 16 Artikel, Auf Lager, Lieferzeit 1-2 Werktage

-16 Artikel müssen nachbestellt werden. Lieferzeit ca. 2 Werktage
Geplante Lieferung Donnerstag, 28.01.2021
Achtung:
3% ab 40 EURO | 5% ab 60 EURO | 8% ab 100 EURO
8% Rabatt ab 100,00€
Bis zu 8% Rabatt auf Ihren Einkauf
| | |
| --- | --- |
| ab 40 EURO | 3% Rabatt |
| ab 60 EURO | 5% Rabatt |
| ab 100 EURO | 8% Rabatt |
Die Umsatzrabatte gelten nicht auf reduzierte Produkte, Staffelpreise, Abo Artikel und in Verbindung mit einem eingelösten Gutschein!
Artikel-Nr.:

53737

EAN:

4037067300442

Versandgewicht:

0,284 kg
neobio Sensitiv Shampoo
Leitwirkstoffe:
Bio-Aloe Vera
Reinigt und pflegt Haare und empfindliche Kopfhaut. Besonders sanft mit milden pflanzlichen Waschsubstanzen. Das parfümfreie Shampoo mit Bio-Aloe Vera ist besonders für sensible und empfindliche Kopfhaut geeignet. Pflanzliches Glyzerin bewahrt den Feuchtigkeitshaushalt der Kopfhaut. Zur täglichen Anwendung geeignet.

INCI
Aqua (Water), Coco-Glucoside, Lauryl Glucoside, Alcohol, Glycerin, Aloe Barbadensis Leaf Juice Powder*, Betaine, Arginine, Disodium Cocoyl Glutamate, Sodium Cocoyl Glutamate, PCA Glyceryl Oleate, Phytic Acid, Xanthan Gum, Citric Acid, Potassium Sorbate, Konserviert mit Kaliumsorbat Vegan, glutenfrei, laktosefrei NaTrue zertifiziert
Inhaltsstoffe
Gereinigtes Wasser, Kokostensid, Zuckertenside, Alkohol, Glycerin, Aloe Vera Puder*, pfl. Betain, pfl. Aminosäure, waschaktive Aminosäuren, Glycerylmonooleat-Ester, Phytinsäure, Xanthan, Zitronensäure, Kaliumsorbat *aus kontrolliert biologischem Anbau
| | |
| --- | --- |
| Vegan: | Vegan |
| Glutenfrei: | Glutenfrei |
Weiterführende Links zu "Neobio Sensitiv Shampoo"
Weitere Artikel von Neobio
Bewertungen lesen, schreiben und diskutieren...
mehr
Kundenbewertungen für "Neobio Sensitiv Shampoo"
Von:
shampootester
Am:
01.10.2016
Hält, was es verspricht!
Zuerst war ich skeptisch, da das Shampoo eine sehr flüssige Konsistenz hat. Es ist etwas umständlich das Neobio Sensitiv Shampoo im Haar zu verteilen. Doch auch wenn die Haare beim Ausspülen nicht "quietschen", sind sie bis in die Spitzen gereinigt. Es ist schonend zur Kopfhaut und ideal für Menschen, die Probleme mit einer juckenden Haut haben.
Ich bin auf jeden Fall positiv überrascht und kann das Shampoo zweifelsfrei weiterempfehlen. Das einzige, was mich stört, ist die sehr flüssige Konsistenz, da man sich somit leichter mit der Menge verschätzt.
Von:
Baiba
Am:
10.09.2014
Super!
The perfect everyday shampoo! Washes the hair very well and smells nice. Will buy again.
Bewertung schreiben
Bewertungen werden nach Überprüfung freigeschaltet.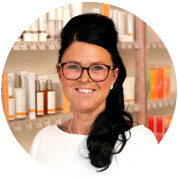 "Das sind meine
absoluten Lieblings-produkte in unserem Sortiment ..."

Annett
BioNaturel-Expertin